[ad_1]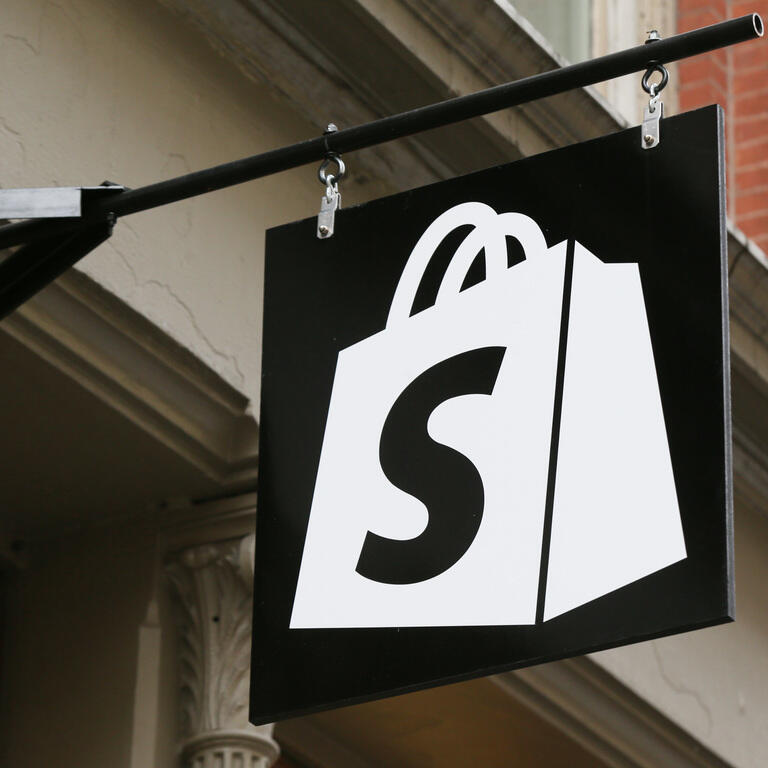 Shopify (SHOP) has come under fire, and it's really not their fault. The company is a very high growth name, and due to the 10-year yield curve steepening, we are seeing a selloff across all high growth names. This rotation of funds is creating a great opportunity for anyone who has been looking to get in on Shopify. Be patient and wait for the bottom to confirm and reap the rewards long-term. I remain bullish on Shopify in the long run.
What's Going On?
In short, it's just a market rotation of funds. Who would have thought that companies like General Motors (GM) and Ford (F) would be close to or setting new 52-week highs given the supply chain issues we have seen in the marketplace. Yet, companies like Shopify, Block (SQ), PayPal (PYPL), and Lemonade (LMND) have been getting killed. The difference between the two groups is value versus growth. Companies like Shopify that have strong growth potential with back-loaded expected profit profiles are being sold off the most. A lot of this can be tied to the 10-year treasury rate, which is pictured below.
So why is this significant? Well, let us look at the last year in Shopify's chart. Below we can see some tags. I think we are seeing something similar to what we saw in the late winter/early spring of 2021. Although, rates topped out right about where we are now, and there are several people who seem to think they could head higher. What's leading this charge is the threat of rates being increased, which does need to happen, but it is bad for stocks in general. Especially fast-growing technology stocks like Shopify.
With the 10-year increasing, it signifies stronger economic activity and rising inflation expectations. We are already seeing inflation, which means this is more a sign that we could finally see some economic recovery which includes interest rates rising once again. The issue for the growth companies like Shopify is that as rates go up, it means future predicted earnings are worth less today than they were previously. Some tech names are losing money in the short term, others are already profitable (Shopify), but they are all investing in today with hopes of bigger profits down the road. The further in the future an earnings stream is expected, the less valuable it becomes compared with the yield on the safest asset-a Treasury bond. Obviously, value names will not escape this either if it gets bad enough, but the hardest hit will be the growth names.
What's Coming For Shopify?
Well, growth.. hence the short-term issues outlined above.
I do think one of the issues the company faces is meeting the bar that was set in 2020/2021, in large part thanks to COVID. But even without that, you're looking at a company that is going to grow EBITDA by at least 30%+ beyond 2022. We should see growth this year, but not as much due to the two years of COVID the company benefited from.
The company is well-positioned in the marketplace, and the business model is absolutely brilliant. The company is gaining market share at an incredible rate as they are the company with the most market share in U.S Retail Ecommerce Sales outside of Amazon, and the gap is shrinking. As some of the retail giants make a push to move online, it will be interesting to see if this changes at all.
As the company continues to make more money, they will also start to generate high cash flows which give them options with regards to re-investing the money into the company or looking at buying back shares. I'm not sure I ever expect a dividend here, and the company has done an incredible job of using cash to grow the company long-term, so why change anything?
My takeaway here is that this downturn is out of Shopify's control. Was the stock overpriced? That's up for debate. The company hasn't changed anything fundamentally that deserves the sell-off we have seen. The company is essentially being punished for the high growth expected down the road due to rates increasing. The stock will stabilize eventually and then continue forward from there. I remain bullish on Shopify long term, but I would not add today given fundamental market conditions.
What Does The Price Say?
It's been a pretty tough last couple of months for Shopify shareholders. The stock is down roughly 40% since topping out at $1762 on November 19th. Since then, we have seen the stock crash through multiple supports, and we may have found a bottom. It is still a little too soon to tell, but I am optimistic given the current support in place. Looking below, we can see that the share price is much closer to "fair value" than it has been in a long time. This is encouraging, but there is still potential for further downside here.
Let me start with where we find ourselves bouncing right now. $1050 has been a bridge of support/resistance before and this is essentially where we saw the bounce occur on Friday. It isn't perfect and there was previous 200-day moving average support where the stock most recently touched these levels, but considering how hard the stock rallied off this level, it does look encouraging. I would like to see another test of this low, and a positive bounce before feeling confident that the "bottom" is in. Until then, we could break it and go even lower.
If we do bust through $1050, we could quite easily make our way down to $845. I would be shocked if we saw the stock climb below this level on this dive. That would cut the stock in half from the recent highs. We have lost the 200-day moving average, and it's going to take some time to get that back. The stock hasn't spent an extended period of time below it since late 2018, and I'm willing to bet we could find ourselves here for a while. The moving average now has a negative slope, and because of how quick this sell-off has been, it is going to take some time to recorrect.
One of the positive signs is that we have seen a bottom in the relative strength index. This is a good indicator of if something is overbought or oversold. Looking below, we can see it is clearly in oversold territory. This doesn't mean it's going to bounce up 30% in a week, but that the lows may likely be in for now. We will either see a rally back up to what could be $1275, or the stock trades sideways here for a bit in the short term. RSI is a good indicator for very short-term moves.
So is the bottom in? Technically speaking, not yet. Although it does look encouraging, I would not be adding a new position here unless you have a very long-term view. I would wait to see the broader market start to turn around, and Shopify with it. Wait for a double bottom off of $1050-ish and then look to enter. I think it is just a bit too soon at this point. Keep that capital safe.
Wrap-Up
As you can see, what's happening with Shopify is beyond their control at this point. Nothing has changed fundamentally with the stock. I do think the stock will rebound, but I am not in the business of trying to guess bottoms. I will wait for the price to confirm that the bottom is in. I'd rather miss out on a 10% pop than see it fall another 15-20%. Shopify is a great company with great growth coming down the pipe. Be patient and wait for a good entry. This is a great opportunity.
[ad_2]

Source link